Air Purification
Ecolab Healthcare ANZ are proud partners with Erlab bringing to the market world leading medical grade air filtration technology. Erlab have developed an innovative range of air purification systems offering healthcare inside spaces protection from harmful airborne contaminants like COVID-19.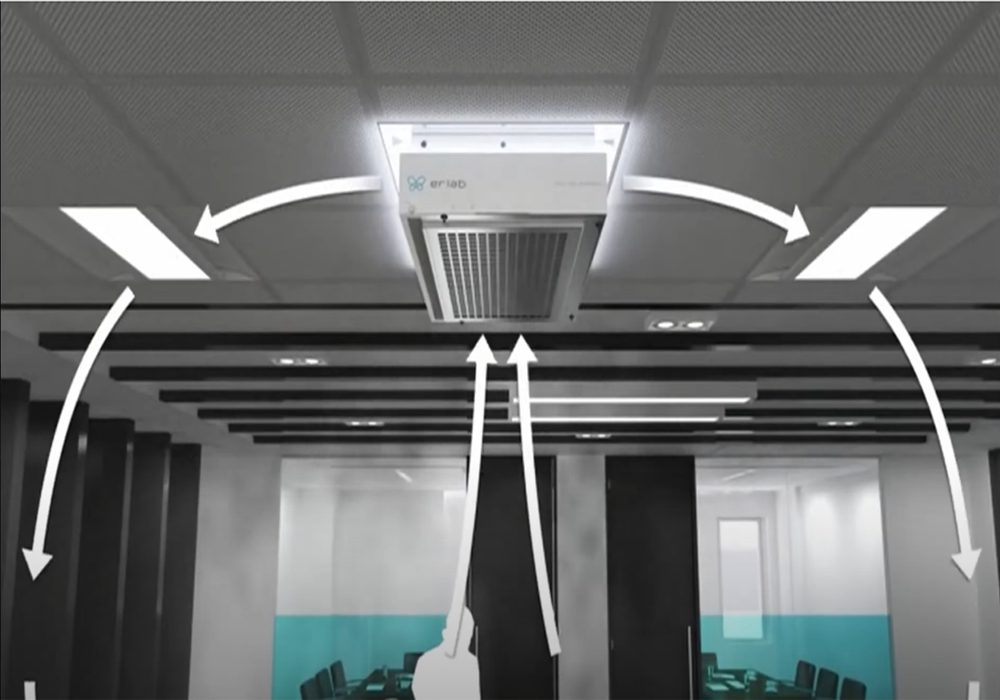 Hospital Air Purifier HALO-P
May 17, 2023
Air purification system effective against viruses, bacteria, part ...
view more
Erlab HALO-P is an in-room air purification system, installed in the ceiling rather than in a HVAC system. Erlab HALO-P is a medical grade commercial air purifier, ideal for healthcare facilities, such as hospital rooms (receptions, waiting areas, medical examination rooms, surgical rooms, sickrooms, maternity suites, dialysis wards, ICU, procedure rooms etc), elderly nursing homes, dentists facilities, etc, all where contamination risk is by far the highest.
A medical air purifier helps to keep the room air clean and circulated for the staff and for all the sick and compromised patients who meet there, as they all inhale the room air which can be easily infected by coughing, sneezing and talking.
With over 50 years of experience in air purification in chemistry and biology laboratories, Erlab has developed an air purification system specific for healthcare, designed to purify permanently the air in hospitals, medical centres, nursing homes and healthcare facilities.
Equipped with a laboratory grade HEPA H14 particulate filter, Erlab medical air purifiers offer a filtration efficiency of 99.995% up to 99.99995% for particles larger than 0.01 micron. The performance of the filter, comply with the EN 1822:1998 standard. All viruses, including SARS-COV-2, bacteria, allergens, dust etc are retained efficiently in the air purifier, preventing staff and patients/visitors from contamination.
Erlab HALO-P medical air purifier is fixed in the middle of the ceiling of the room to be filtered. This location has been proven to suck, filter and redistribute the room air evenly.
Installation and future filtration replacements can be arranged by Ecolab Healthcare ANZ.