Digital & Data Management
Integrate real-time visibility of your CSD equipment and add digital solutions to prevent HAIs and provide increased efficiencies through the Ecolab Central Service Program and oneSource IFU database and service manuals.
Investing in digital tools and solutions using advanced technology provides efficiencies, enhanced workflows and conformity to standards. Faster, smarter, better is what Ecolab strive for to help support our customers through innovative new programs and technologies to save time and resources.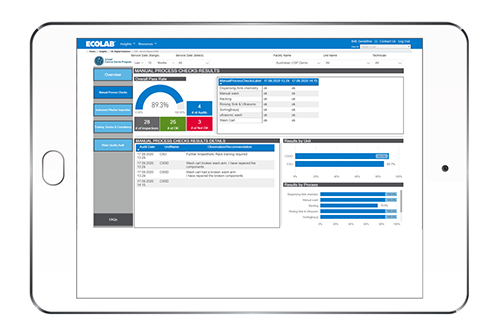 Central Service Program
May 17, 2022
Digital Service Program to monitor CSD & Endoscopy process checks ...
view more