Endo Bundle
Bundling equipment, chemistry, consumables and service/support into one simple pay per cycle cost, frees up cash flow for other department investments.
Offering programs which deliver value, savings and smart initiatives for our customers is what Ecolab Healthcare do best. Our Endo Encompass Bundled program is a simple bundled program which covers all your reprocessing needs with no major capital outlay upfront.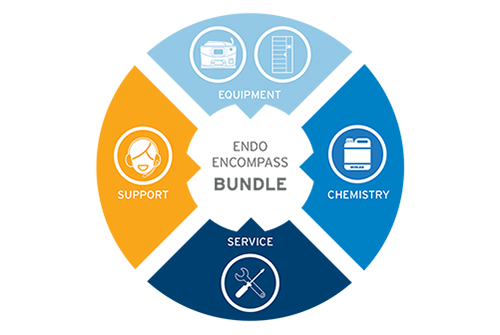 Endo Encompass Bundle Program
March 31, 2022
Safe and simple bundled program covering all your endoscopy ...
view more