Environmental Cleaning Auditing
Ecolab offers a comprehensive range of ABHRs, which have been carefully developed for frequent use by healthcare professionals.
Using the latest skin compatible technology, our industry popular ABHRs are available in several formats and sizes including liquid, gel and foam.
Assessment of cleaning should include UV marker audits as an evidence-based method to measure infection risk and identify the need to implement actions to improve results Dazo® Fluorescent Marking Gel is a low-cost tool that provides an opportunity to improve practice and demonstrate that cleaning is being conducted as expected.
Programmes, Products, Equipment and Services
Explore our Environmental Cleaning Auditing offering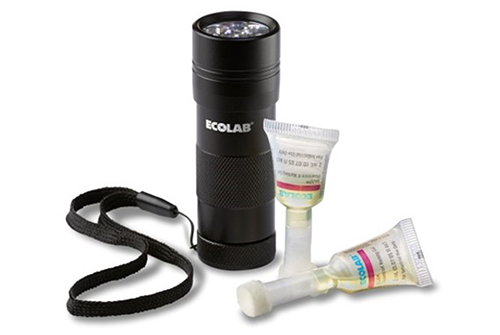 Dazo® Fluorescent Marking Gel
June 2, 2022
Marking Gel & UV Light Pen system to facilitate hygiene audits.