November 5, 2023
Utility Processing Tables
Inspecting and performing checks of an endoscope after reprocessing, is a very important part of the process.  Equally, performing this process in an ergonomic manner which is safe for the technician and also within a  hygienic environment is just as important.
NEW to the Ecolab Healthcare ANZ are the Smartline Utility Processing Tables.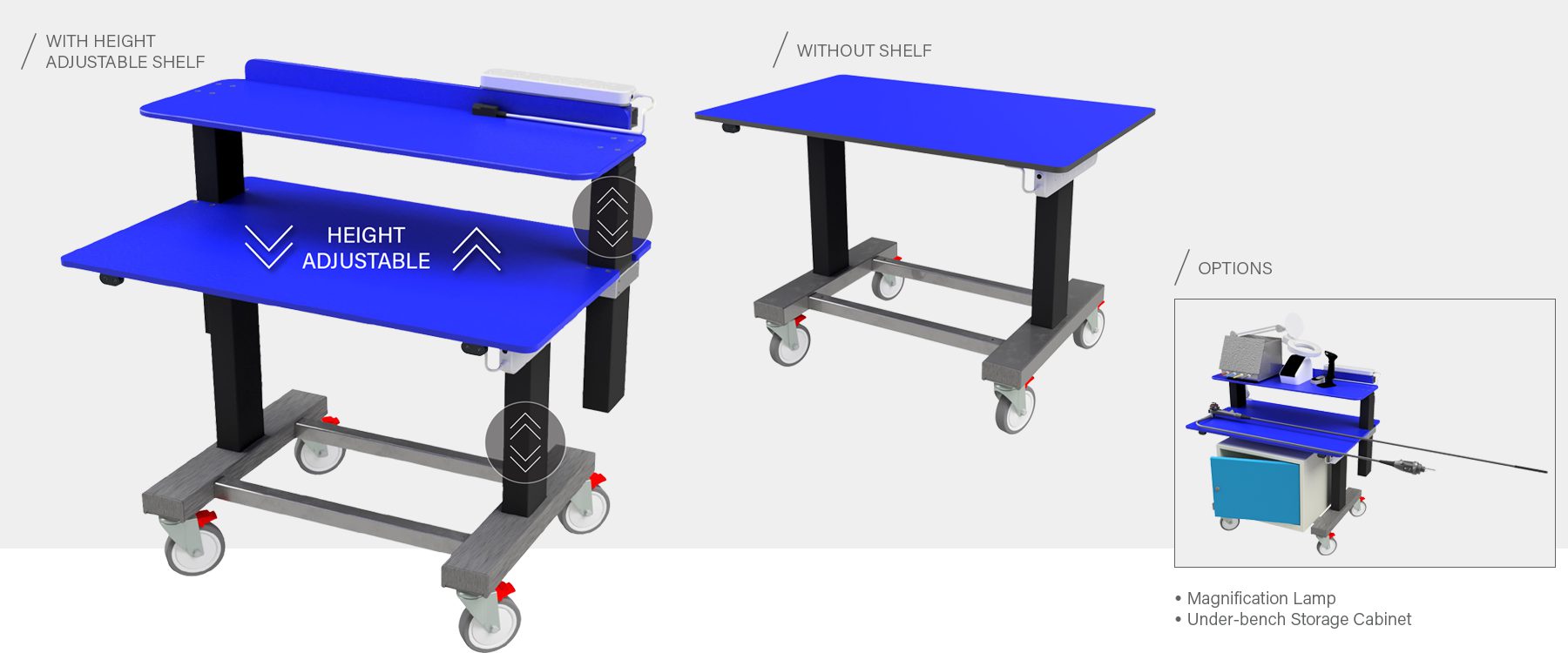 These workstations have been customised to inspect and manage reprocessed instruments.
Both tables are electronically height adjustable for user comfort; one model equipped with a height adjustable shelf to store your checking and inspection equipment.
Both can manage a lifting capacity of 100 kg, feature an anti-collision in-built safety function and a bacteria free, high contrast compact laminate surface, which is easy to clean, perfect for your Endoscopy Reprocessing Department.

Looking for the perfect companion for cleaning your Utility Table.
Asepti Disinfectant 1 Wipes, offer a quick clean with a 1 minute contact time against a wide variety of emerging healthcare pathogens.
For more information, please click here and request a quote on a Endoscopy Reprocessing Utility Table today!